Betfred Sportsbook Colorado is a popular online sports betting platform based in Colorado, operated by Betfred USA Sports. It offers a wide range of sports betting options, catering to the preferences of sports enthusiasts in the state.
Betfred has established a strong presence in the sports betting industry, operating in multiple states across the US, including Colorado, Iowa, and Pennsylvania, among others. 
With its diverse selection of sports markets, attractive odds, and enticing promotions, Betfred Sportsbook Colorado provides a comprehensive sports betting experience through its user-friendly mobile app. It has become a trusted online platform for sports betting enthusiasts in search of a reliable and enjoyable betting environment.
Let's delve into this article as we explore Betfred Sportsbook Colorado, highlighting its appealing features, legality, and what you can expect when using the site.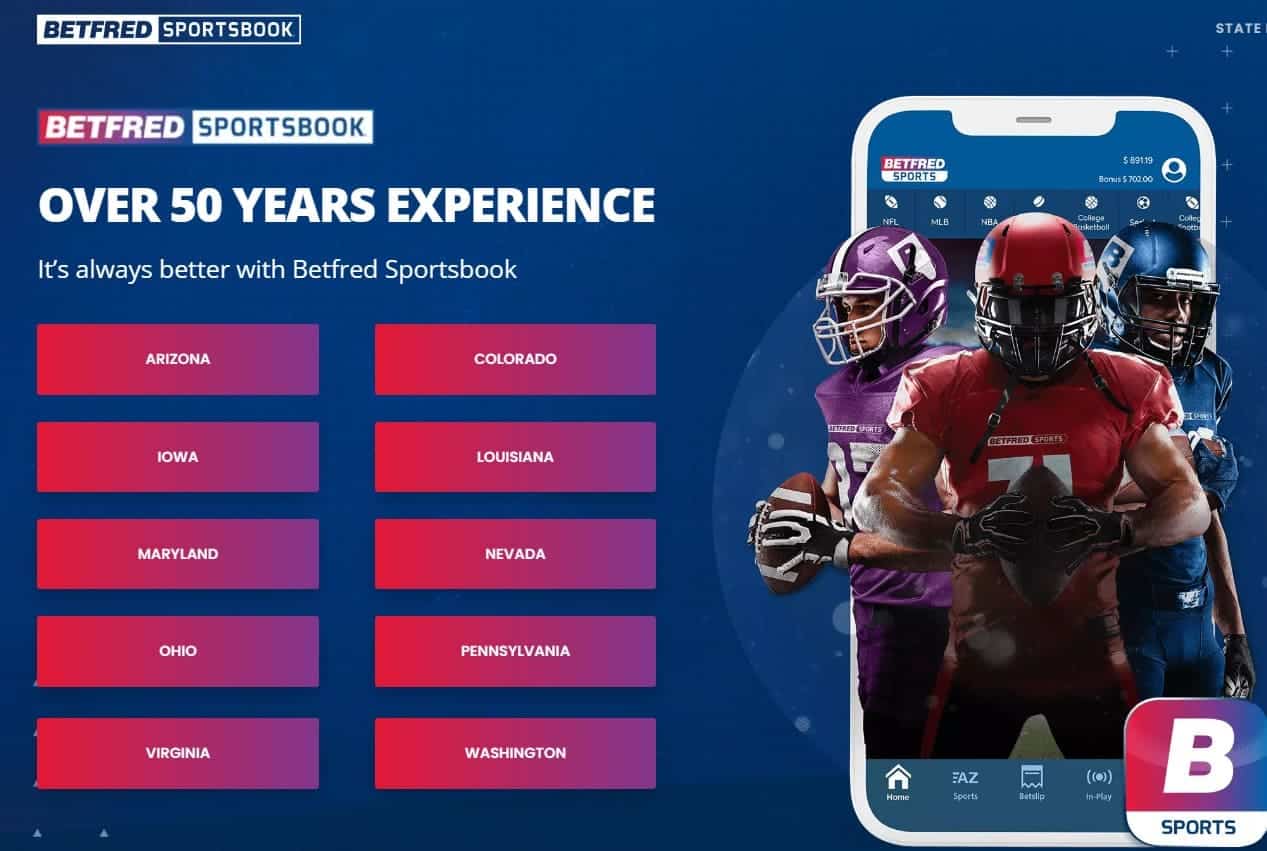 Is Betfred Sportsbook in Colorado Legal?
Yes, Betfred Sportsbook operates legally in Colorado, offering an exciting platform for sports betting enthusiasts within the state. To understand the legality of Betfred Sportsbook, it is essential to consider the relevant laws and regulatory bodies governing Colorado online sports betting.
Colorado legalized sports betting in May 2020, providing a regulatory framework for licensed operators like Betfred Sportsbook to offer their services to Colorado residents. The Colorado Division of Gaming serves as the regulatory authority responsible for overseeing and licensing sportsbooks in the state, including Betfred Sportsbook.
Betfred Sportsbook has obtained the necessary licenses to operate in Colorado, ensuring compliance with state regulations, responsible gambling practices, and the integrity of sports betting.
To participate in sports betting through Betfred Sportsbook, bettors must be at least 21 years old and physically located within Colorado's borders. Age and geolocation verification processes are implemented to ensure compliance with state laws and prevent unauthorized access to the platform.
As the Colorado sports betting landscape continues to evolve, Betfred Sportsbook remains committed to providing an engaging and secure environment for sportsbook enthusiasts. It's important for bettors to stay informed about the latest updates and developments in Colorado's legal landscape, as sports betting laws and regulations may undergo changes.
How to Sign Up for Betfred Sportsbook in Colorado
Signing up for Betfred Sportsbook in Colorado is a straightforward process. To get started, follow these steps:
Visit the Betfred Sportsbook Website

: Access the official Betfred Sportsbook website using your preferred web browser. Make sure you are accessing the Colorado version of the site, as Betfred Sportsbook operates in multiple states. You can also download the mobile app if desired, or proceed with the signup process on the desktop version.

Provide Your Personal Details

: Fill out the required information in the registration form. This typically includes your full name, date of birth, email address, physical address, and phone number. Create a unique username and password for your account.

Verify Your Identity

: As part of the registration process, Betfred Sportsbook will require you to verify your identity. This step is necessary to ensure compliance with legal and regulatory requirements. You may be asked to provide a copy of your government-issued ID and additional documents for verification purposes.

Agree to Terms and Conditions:

Carefully read through the terms and conditions of Betfred Sportsbook and agree to them by checking the appropriate box. Familiarize yourself with the platform's rules, policies, and responsible gambling in Colorado.

Make an Initial Deposit

: Once your account is set up, you'll need to make an initial deposit to start placing bets. Betfred Sportsbook offers various deposit methods, including debit/credit cards, e-wallets, and online banking. Choose the most convenient option for you and follow the instructions to complete the deposit process.

Claim Welcome Bonus

: Check if Betfred Sportsbook offers a welcome bonus for new customers in Colorado. If available, make sure to follow the specified instructions to claim the bonus. This could involve entering a promotional code or opting in during the registration process.

Start Betting

: With your account funded, you are now ready to explore the wide range of sports and betting markets available on the Betfred Sportsbook app. Browse through the available sports, select your preferred events, and place your bets using the intuitive betting interface.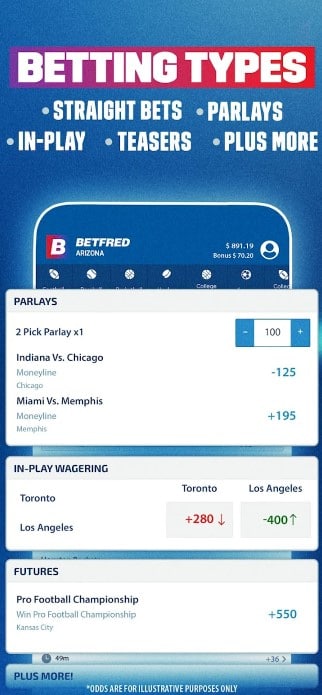 Horse Race Betting on Betfred Sportsbook in Colorado
Horse racing enthusiasts in Colorado can engage in the thrilling world of horse race betting on Betfred Sportsbook Colorado. The platform offers a wide selection of horse racing events and betting markets, catering to both casual bettors and seasoned horse racing enthusiasts.
Betfred Sportsbook Colorado provides a comprehensive range of horse racing betting options, including various race types, bet types, and even live streaming for an immersive experience.
College Football Betting on Betfred Sportsbook in Colorado
College football is a beloved sport in the United States, including Colorado. Betfred Sportsbook provides an exciting platform for college football betting enthusiasts in Colorado. With a wide range of betting markets, competitive odds, and an intuitive user interface, Betfred Sportsbook offers an immersive college football gambling in Colorado experience.
You can find extensive betting options on teams such as the Colorado Buffaloes, Colorado State Rams, and other college football teams of interest – in fact, Betfred are actually the betting partners for both the Colorado Rockies and Denver Broncos.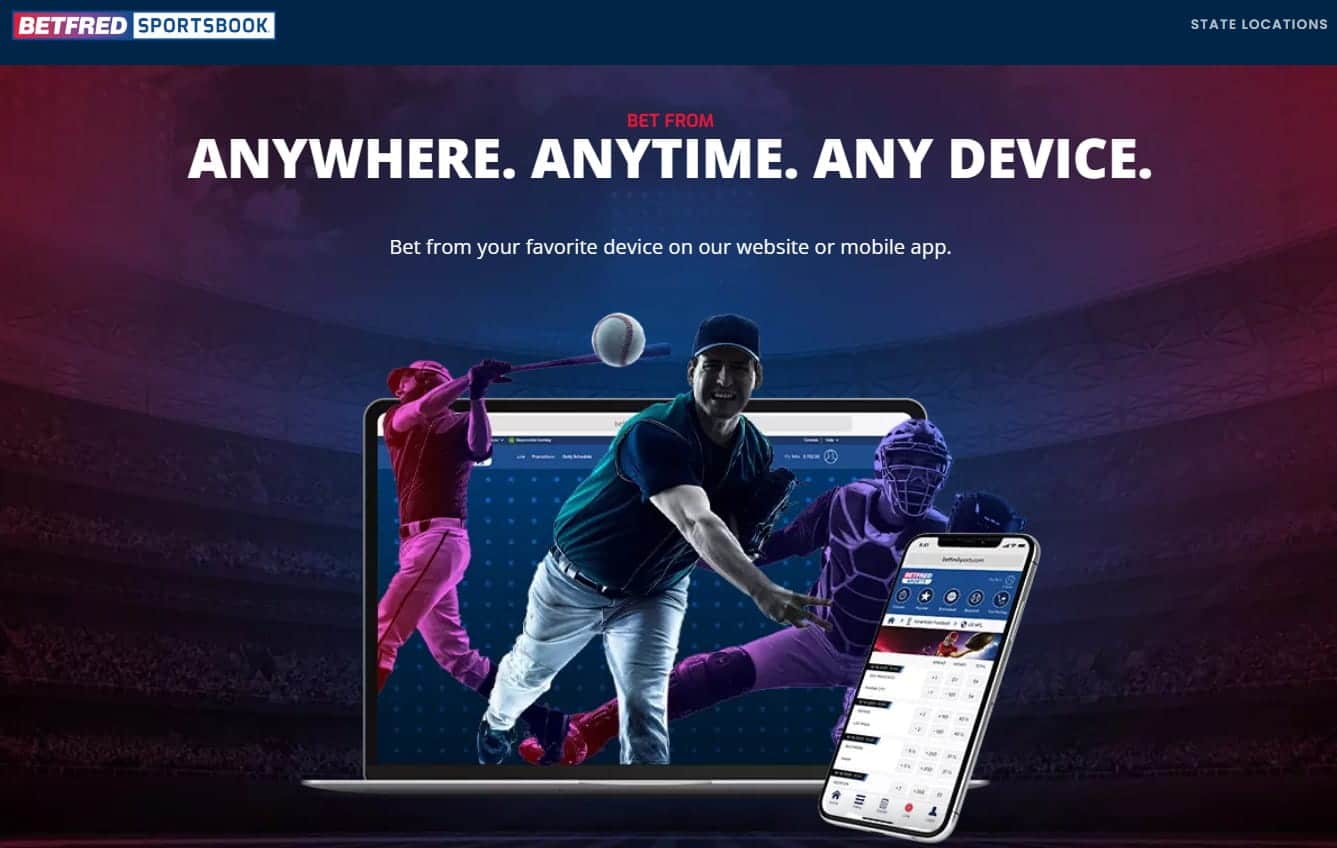 Sports on Betfred Sportsbook in Colorado
Betfred Sportsbook in Colorado offers a diverse range of sports betting options to cater to the preferences of sports enthusiasts and bettors. Whether you're a fan of popular American sports or prefer international competitions, Betfred Sportsbook has you covered. Here are some of the sports available for betting on the platform:
Football: Bet on the NFL and college football games via the sports betting Colorado platforms, including regular-season matchups, playoffs, and the Super Bowl. Explore various NFL betting markets such as point spreads, moneylines, totals, player props, and more.
Basketball: Bet on NBA games, including regular-season and playoff matchups. Enjoy a wide array of NBA betting options, including point spreads, moneylines, totals, player performance props, and live betting during games.
Baseball: Engage in MLB betting with Betfred Sportsbook, covering regular-season games, playoffs, and the World Series. Place bets on moneylines, run lines, totals, and player-specific props.
Hockey: Bet on NHL games and follow the action throughout the hockey season. Explore betting markets like moneylines, puck lines, totals, and prop bets, allowing you to wager on individual player performances and team outcomes.
Soccer: Experience the thrill of international and domestic soccer leagues, including the English Premier League, La Liga, Bundesliga, MLS, and more. Simply use the sports betting Colorado devices to bet on match outcomes, goal totals, player goalscorers, and other popular soccer betting markets. 
Other notable sports available include golf, tennis, and mixed martial arts.
Betfred Sportsbook Colorado does not have an online casino at the moment. The platform focuses solely on providing a comprehensive and immersive Colorado sports betting experience. However, considering the evolving landscape, Betfred may expand its offerings in the future.
Pros and Cons of Betfred Sportsbook in Colorado
Betfred Sportsbook offers several features and benefits that make it an appealing platform for sports betting enthusiasts. However, it's important to consider the limitations as well. Here are a few pros and cons to help you make an informed decision:
Pros:
User-friendly interface
Wide range of sports betting markets
Competitive odds
Mobile betting
Cons:
No online casino
No VIP program
Regular Bonuses on Betfred Sportsbook in Colorado
Betfred Sportsbook in Colorado offers a variety of regular bonuses to enhance your sports betting experience. These bonuses serve as incentives for users to participate in Colorado sports betting activities. Here are some sports betting bonuses you can expect to find on Betfred Sportsbook Colorado:
Welcome Bonus: As a new customer, you may be eligible for a welcome bonus, which can include free bets, deposit matches, or other incentives to kick-start your 'gambling in Colorado journey'.
Free Bets: Betfred Sportsbook often provides free bet promotions, where you receive a certain amount of bonus funds to use on selected sports events.
Enhanced Odds: Enhanced odds bonuses boost the odds for specific games or markets, allowing you to earn higher returns on your winning bets.
Other bonuses to be familiar with include reload bonuses, cashback offers, and acca insurance. Betfred considers all its users VIP and does not offer a special rewards program.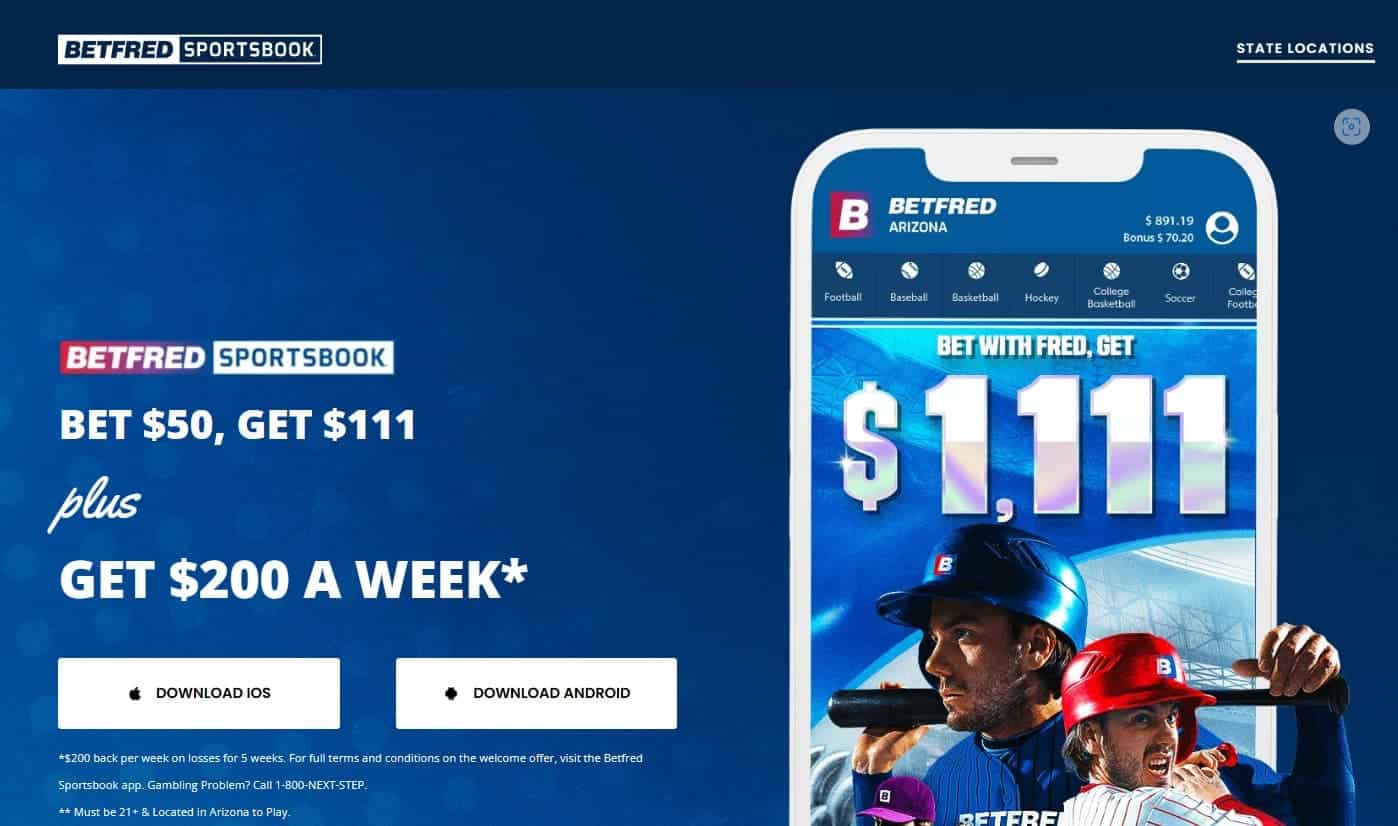 Types of Bets Available on Betfred Sportsbook in Colorado
Betfred Sportsbook in Colorado offers a wide range of bet types to cater to different preferences and strategies. Here are some of the common bet types you can find:
Moneyline Bet: A moneyline bet is a straightforward bet on which team or player will win the game or match.
Spread Bet: In spread betting, a point spread is set, and you can bet on a team to win by a certain margin (cover the spread) or lose by a lesser margin.
Prop Bet: Prop bets, short for proposition bets, focus on specific events or outcomes within a game. Examples include betting on the first team to score, player performances, or specific game statistics.
Parlays: Parlays involve staking multiple bets into a single wager. The odds multiply for a bigger win, but all individual bets must be correct to win.
Futures: Futures bets allow you to predict the outcome of sports events such as championship winners, season-long achievements, or award winners.
Teasers: Teasers allow you to adjust the point spread or totals for multiple games in exchange for lower odds. It gives you more favorable conditions to win, but all selections must be correct to win the bet.
Over/Under: Over/under bets involve betting on the possibility of the combined score of a game being over or under a set number. It's also sometimes called totals.
Deposit & Withdrawal Options For Betfred Sportsbook CO
Betfred CO offers many deposit and withdrawal options for local bettors. Here are some of the most popular ways Colorado residents can add and withdraw funds to and from their Betfred accounts:
Deposits:
Credit Card – American Express, Mastercard, Visa), Cash (at sportsbook cage), E-Check/ACH, PayNearMe, Play+ Prepaid Card, Skrill, VIP Preferred.
Withdrawals:
Bank Transfers, e-Check, Maestro, MasterCard, Neteller, PayPal, Play+, PayNearMe, Skrill, VIP Preferred, Visa Electron Debit Cards, Visa Credit Cards.
Betfred Sportsbook Retail Location In Colorado
There is the option for Colorado residents to visit a Betfred sportsbook in person via the Saratoga Casino. The self-service betting kiosks are available 24 hours a day, while there is an LED video wall and high-definition TV's to watch your game in comfort in the lounging area with tables and plush chairs.
Saratoga Casino
101 Main Street, Black Hawk
CO 80422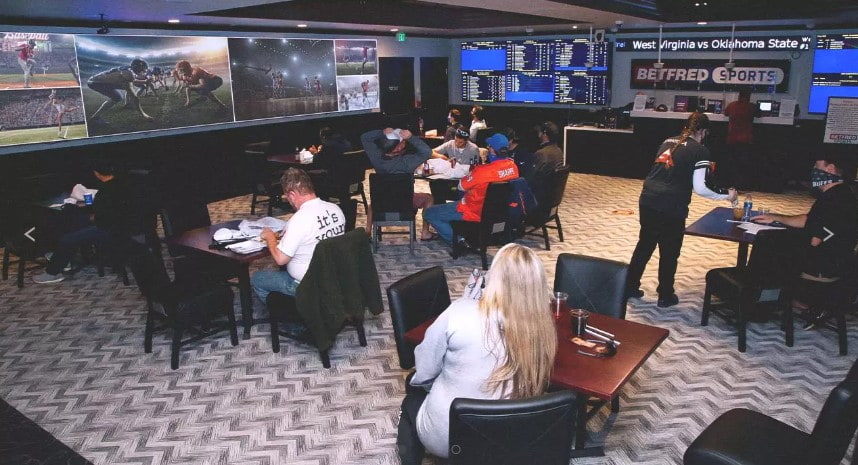 Legal Age for Betfred Sportsbook in Colorado
The legal age for Colorado sports betting via the Betfred Sportsbook in this city is 21 years old. In accordance with state regulations, you must be at least 21 years of age to participate in sports betting activities and create an account on the Betfred Sportsbook platform.
It is important to note that age verification is strictly enforced by Betfred Sportsbook to ensure compliance with the law. During the registration process, you must provide valid identification and proof of age to confirm your eligibility.
Remember, when it comes gambling in Colorado, please gamble responsibly and only participate in sports betting activities if you meet the legal age requirements.
Is sports betting legal in Colorado?
Why should I bet on sports with Betfred?
Do Betfred offer a downloadable mobile app?
What are the most popular sports in Colorado?
Can I cash out with Betfred?