Online sports betting in Nevada is a multi-million dollar industry. It's no surprise the state that's home to Las Vegas is synonymous with every type of gambling you can imagine. Bettors from Nevada can take advantage of some of the top sports betting sites with many also having a retail sportsbook in the state.
Everything you need to know about Nevada online sports betting will be covered in this article. Including how to sign up for an online sportsbook in NV, the best sportsbooks in the state, and much more.
Best Nevada Online Sportsbooks
Sports bettors in NV have many options when it comes to betting on their favorite teams online, so let's take a look at 7 of the best sportsbooks in Nevada.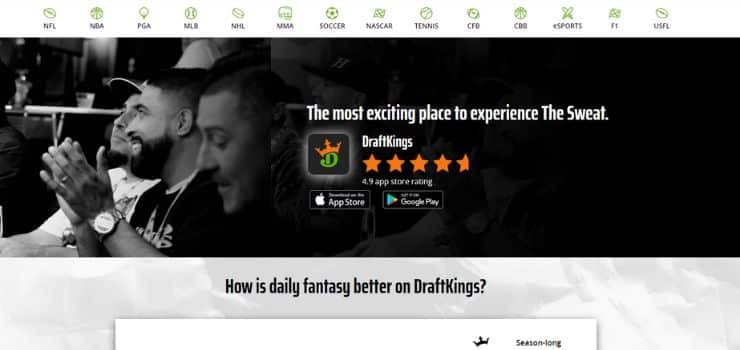 DraftKings Sportsbook in Nevada is the go-to place for fantasy sports. Bettors can compete against each other in weekly leagues with cash prizes. DraftKings operated solely as a DFS sportsbook since its launch in 2012, before expanding into regular sports betting in 2019.
Growing substantially since the popular betting site has 27% of the market share of sports betting in the US. DK offers a plethora of sports betting markets including football, tennis, soccer, hockey, Canadian football, basketball, and many more.
Pros
Virtual sports market leader
Big payouts on tournaments
Free play options to try them out
Cons
Rewards system can be confusing
Beginner players compete with seasoned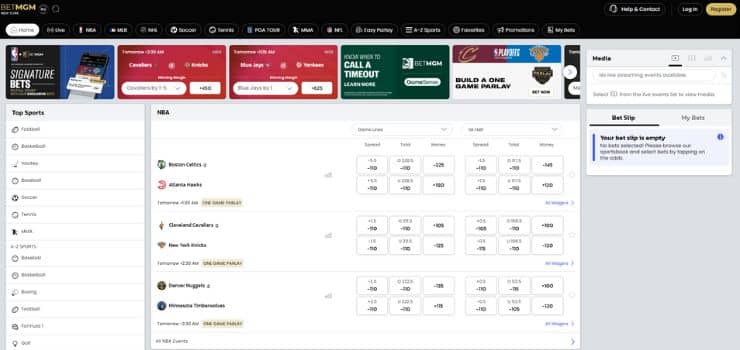 BetMGM Sportsbook in Nevada was launched on 6th March 2020. The gambling giant added over 100 betting kiosks to its retail gambling operations in the state along with the Nevada sports betting app.
Nevada residents no longer were limited to betting on in-game betting where the odds would change during the break. With the Nevada sports betting app, more live betting options were available as the action played out.
Betting odds on the BetMGM Sportsbook are nothing special, on par with the other Nevada sportsbooks available. What makes BetMGM stand out from the rest is the ongoing promotions offered. Its easy-to-use platform makes it a perfect sportsbook for beginners.
Pros
Easy-to-use platform
Awesome promotions
Established brand with a good rep
Live betting for a range of sports
Racebook with many betting options
Cons
Betting odds are similar to other sportsbooks
Bonuses expire after 7 days
BetMGM app can be a bit slow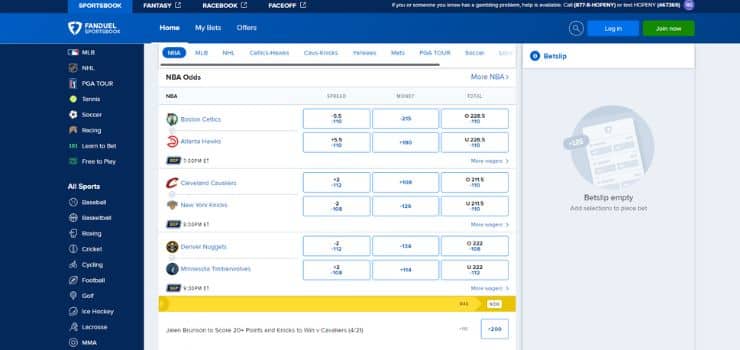 FanDuel Sportsbook in Nevada returned in 2023 after leaving the state back in 2015. FD and DraftKings left the state after the Nevada Gambling Commission brought a new bill into law that required fantasy sports operators to have a license.
FanDuel has not completely returned to Nevada at its full capacity but has come in with a co-management deal with Fremont Casino. Not much is expected to change as Fremont Casino will still be operating its current sportsbook but FanDuel will be supplying the odds.
Pros
Sleek and easy-to-use platform
Many sports and bet types
Prop bets on live games
Cons
Limited features of the Sportsbook
Promotions lacking for returning players
4. WynnBet Sportsbook – A Staple in The Nevada Betting Scene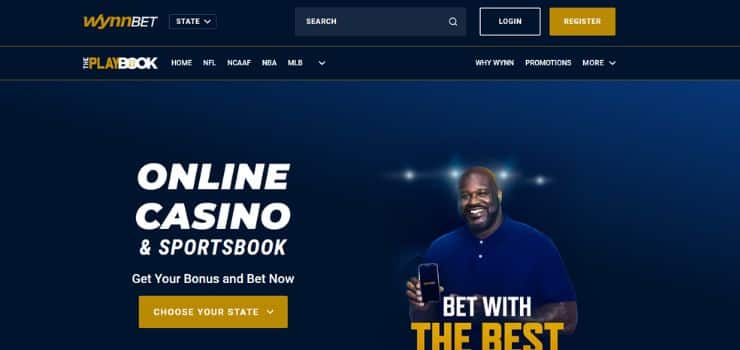 WynnBet is a name synonymous with gambling in the United States. The retail sportsbook on the Vegas Strip is a go-to place for local bettors. WynnBet's sportsbook app uses Miomni Gaming's technology that offers bettors a user-friendly app designed with many functions.
Sports you can find on the WynnBet app include NASCAR, college football, hockey, basketball, baseball, and many more. Bettors need to top up their sportsbook account on the app at the cash register. WynnBet doesn't accept online payments at the moment.
Pros
Well-known betting company
Great parlay and teaser odds
Cons
Lack of sign-up bonuses
No online deposits
5. Caesars Sportsbook – Fasted Growing Sportsbook App in the US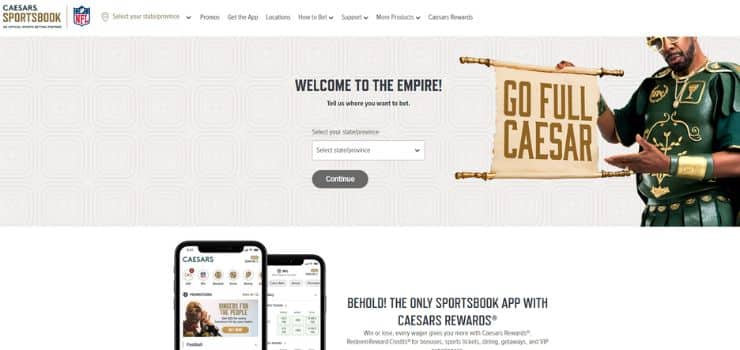 Caesars moved in on the Nevada sports betting site in 2021 after partnering with Caesars Las Vegas. Launching the Caesars Sportsbook app in 2022, it has grown to be a favorite amongst sports bettors in the state.
Daily odds boost and other ongoing promotions are standard features of Caesars Sportsbook. Countless sports and betting types are available for you to choose from. Caesars app is well-designed and made for simplicity.
Pros
Many payment methods are available
24/7 customer service
Well-known brand with a great reputation
Cons
Live betting feature lacks
Welcome bonus isn't great
6. Betfred Sportsbook – UK Sportsbook Breaking Into Nevada Betting Scene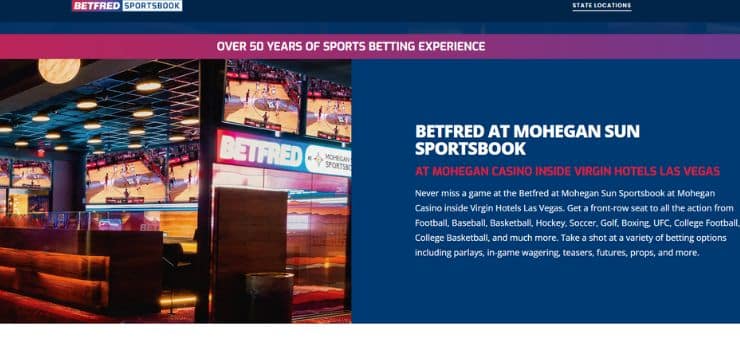 Betfred expanded its operations into Nevada in February 2023 after years in the making. Nevada bettors can make sports bets on the Betfred app or at the Mohegan Sun Sportsbook. Betfred penned a deal with the Las Vegas Golden Knights and includes interactive competitions for fans during the break.
Betfred Sportsbook brings over many of the same features and sports markets from its UK operations. You can find all the usual betting types including parlays, live game wagering, teasers, prop bets, and much more.
Pros
Sleek designed app
Over 50 years in the sports betting industry
Cons
Limited parlay offers
No VIP reward system
No esports
7. Circa Sports – For Seasoned Sportsbook Bettors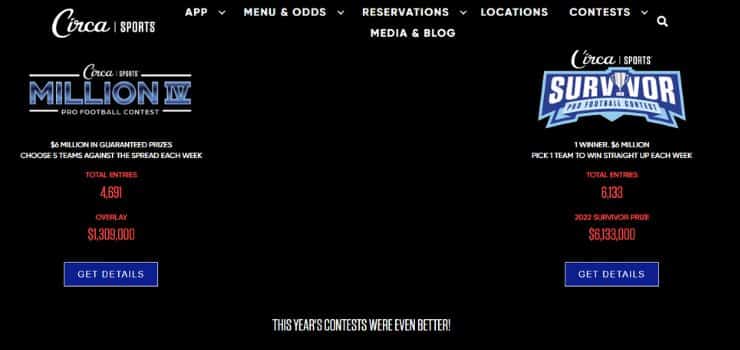 Circa Sports is unusual for a Nevada online sports betting site. You won't find promotions and sign-up bonuses on offer to entice new players. Circa Sports takes a different approach, with its target market seasoned Nevada bettors.
What Circa Sports lacks in welcome bonuses for Nevada bettors, it makes up for it with high-stakes NFL competitions with a prize fund of $4 million, competitive odds, and smaller fees than its competitors. There is a good range of popular types of NFL betting markets.
Pros
Great odds on all sports
Stakes with high limits
Huge Multimillion dollar NFL contests
Cons
App only has a few features
No sign-up bonuses or ongoing promotions
Not designed for new bettors
How To Bet on Sports Online in NV
Betting on sports online in Nevada can be done in a matter of seconds. No longer will you need to drive to a retail sportsbook or Nevada casino to make your bets. Simply follow the instructions below to bet on sports online in NV.
Find a legit NV sportsbook – Source a sportsbook that's fully licensed in the state of Nevada. Check out what the betting site offers to make sure it offers your favorite teams or betting type.
Sign up – Enter your email, address, name, and any other relevant information to sign up. You may need to provide ID to help combat fraud and to prove you are of the legal Nevada gambling age.
Deposit – Most sportsbooks will have a plethora of deposit and withdrawal options for you to choose from. Pick your preferred method and enter your details, deposit amount, and click 'Confirm'.
Enter a promo code – Signing up for a new Nevada sportsbook, you will likely be offered a sign-up bonus and the promo code will be automatically added.
Start betting – Play around with the site until you get familiar with the platform. Most sports betting sites are fairly straightforward, so it shouldn't be long until you are wagering on your favorite sports teams.
Popular Nevada Sports Teams You Can Bet On
Nevada bettors can take advantage of a plethora of popular local sports teams to bet on. These include;
Las Vegas Raiders – The Las Vegas Raiders are a professional football team that plays in the National Football League (NFL). They were founded in 1960 in Oakland, California, and moved to Las Vegas, Nevada, in 2020. The team has won three Super Bowl championships.
Vegas Golden Knights – The Vegas Golden Knights are a professional ice hockey team that plays in the National Hockey League (NHL). They were founded in 2017 as an expansion team and quickly became one of the most successful expansion teams in NHL history, making it to the Stanley Cup Finals in its first year of existence. They play their home games at the T-Mobile Arena in Las Vegas.
Las Vegas Aces – The Las Vegas Aces is a professional women's basketball team that plays in the Women's National Basketball Association (WNBA). They were founded in 1997 as the Utah Starzz and moved to San Antonio, Texas, in 2003 before finally settling in Las Vegas in 2018. The team is known for its strong play and talented roster of players.
Las Vegas Lights FC – Las Vegas Lights FC is a professional soccer team that plays in the United Soccer League (USL). They were founded in 2017 and play their home games at Cashman Field in Las Vegas. The team is known for its flashy, colorful uniforms and its passionate fanbase.
Reno Aces – The Reno Aces are a minor league baseball team that plays in the Triple-A West league. They were founded in 2009 and play their home games at Greater Nevada Field in Reno. The team is affiliated with the Arizona Diamondbacks and has produced many successful major league players.
Las Vegas Aviators – The Las Vegas Aviators are a minor league baseball team that plays in the Triple-A West league. They were founded in 1983 and play their home games at Las Vegas Ballpark in Summerlin, Nevada. The team is affiliated with Oakland Athletics and has a loyal fanbase.
Online Sports Betting Bonuses Available in Nevada
With sports betting on the up in Nevada, now is a great time to take advantage of the many bonuses on offer – in January 2023, Nevada generated a total revenue of $50.44m from sports betting.
Online sports betting bonuses on Nevada sportsbooks are designed to entice new players, create action, and maintain returning bettors – the smart bettors stick to the sharpest sportsbooks. You will find sports betting bonuses on most Nevada sports betting apps and elsewhere. Some of the more popular types of Nevada sports betting bonuses can be found below.
Welcome bonus: Welcome bonuses in Nevada are offered to new customers when joining the sportsbook.
Deposit bonus: A deposit bonus is given when you make a deposit into your sportsbook account.
No deposit bonus: No deposit bonuses are given without requiring you to make a deposit into your account.
Free bets: Free bets allow you to place a bet without risking your own money.
Cashback bonus: A bonus given to customers if they lose their bet. The bonus is a percentage of the amount lost.
Reload bonus: A reload bonus will be given to you when you make a second or subsequent deposit into your account.
Loyalty bonus: A bonus given to customers who have been betting with a sportsbook for a long time.
Referral bonus: Referral bonuses are given to you if you refer a new customer to the sportsbook.
App betting bonus: A bonus specifically for betting app users.
Seasonal bonus: A bonus offered during specific sporting seasons or events, such as the Super Bowl or World Cup.
Sports Nevada Bettors Love To Wager On
Nevada bettors have access to a plethora of sports through many of the online sportsbooks available in the state. You can find all the usual mainstream sports and place your bets in a matter of seconds, plus you have many of the obscure sports or foreign markets you can place wagers on. Some of the popular sports you can bet on in Nevada can be found below.
Football – Football betting is big business across the United States and Nevada is no different. Local bettors can wager on the NFL and college football on all of Nevada's online sportsbooks.
Ice Hockey – Nevada isn't known for its ice hockey teams but you can still wager on many hockey leagues including the NHL.
Tennis – Tennis can be a fun sport to bet on as there are many prop types of bets you can make, plus the standard bets like moneyline bets.
Basketball – Betting on basketball in Nevada is a favorite amongst local bettors with an abundance of bets made on each game.
Baseball – Baseball is a staple in American sports with many of the top teams and players being wagered on across Nevada and the rest of the country.
Golf – Golf betting continues to grow each year and with the expansion of the sport with LIV Golf, it's expected to continue to do so.
Other Sports – Nevada bettors can opt to bet on many other sports including volleyball, badminton, squash, soccer, and many more on the best Nevada sports betting apps.
Timeline of Online Sports Betting in Nevada
Online sports betting in Nevada has had a complex history, with a number of legislative and technological developments impacting its evolution. Here is a rough timeline of some of the key events:
– 1992: Professional and Amateur Sports Protection Act (PASPA) is passed, effectively banning sports betting in all states except for Nevada, Oregon, Delaware, and Montana.
– 2001: The Nevada State Legislature approves the first online sportsbook, operated by Station Casinos.
– 2002: First mobile Nevada sports betting app launched.
– 2011: US Department of Justice issues an opinion that the Wire Act only applies to sports betting, opening the door for states to legalize online gambling.
– 2013: Nevada becomes the first state to launch legal online poker.
– 2015: Nevada State Legislature approves a bill legalizing daily fantasy sports.
– 2018: Supreme Court overturns PASPA, allowing all states to legalize sports betting.
– 2021: Nevada's online sports betting handle surpasses its retail betting handle for the first time, highlighting the increasing importance of mobile and online betting in the state's gambling industry.
FAQs
Who regulates Nevada online sports betting?
Is it safe to bet on sports online in Nevada?
What is the legal Nevada gambling age?