In the world of sports, gambling scandals have often made headlines, tarnishing the reputations of players, teams, and leagues. With the increasing accessibility of online betting, the potential for scandals has only grown. In this article, we explore the top ten gambling scandals in sports history, some of which may surprise even the most ardent sports fans in the US.

In a world where sports span across various disciplines, from football and horse racing to basketball and cricket, no sport seems immune to the threat of corruption. As we embark on an exploration of the ten most jaw-dropping gambling scandals in history, we'll uncover the rule-breakers who pushed the limits, some to the extent that they found themselves on the wrong side of the law.
This riveting journey into the darker side of sports will reveal the impact of these scandals and the lessons learned from their unraveling.
Top 10 Most Shocking Gambling Scandals in Sports History
Let's begin with the recent suspension of Lions players for violating the NFL's gambling policy as we look at the top 10 gambling scandals in sports history.
10. Detroit Lions Players Suspended for Gambling
In April 2023, the Detroit Lions faced a significant setback when four of their players were suspended due to gambling violations. 2022 first-round pick Jameson Williams was the most notable among them.
Sources: NFL suspended 5 players, including #Lions WR Jameson Williams, for violations of NFL gambling policy. #Lions' CJ Moore & Quintez Cephus, plus #Commanders' Shaka Toney, are suspended indefinitely (at least 1 year). Williams & DET's Stanley Berryhill are suspended 6 games. pic.twitter.com/Jnmzn8iKzj

— Ian Rapoport (@RapSheet) April 21, 2023
Williams, along with fellow wide receiver Stanley Berryhill, received six-game suspensions for mobile betting on non-NFL games within the Lions' Allen Park facility. The NFL found no evidence that they bet on NFL games or used inside information. Nonetheless, the pair were still handed a ban.
Wide receiver Quintez Cephus and safety C.J. Moore, on the other hand, were suspended indefinitely for betting on NFL games. While they can reapply for reinstatement after one year, the Lions organization decided to release both players.
The Lions' gambling scandal is reminiscent of the suspension of Jacksonville Jaguars wide receiver Calvin Ridley in 2022. Ridley was suspended for the entire 2022 season for betting on NFL games. Included in games he bet on were those involving his team, the Atlanta Falcons. Ridley was eventually reinstated by the NFL in March 2023.
9. Top Snooker Players Banned for Match-Fixing
Once a top-10 world ranked snooker player, Stephen Lee's career crumbled in 2013 after being found guilty of match-fixing in seven games, including one at the World Championship. Lee, together with his then-manager, sponsor, and a friend, conspired to profit from his deceit.
He deliberately threw two matches at the 2008 Malta Cup and the opening frame of two games he later won at the UK Championship that year. Lee also agreed to lose by specific scores in another Malta Cup match and in matches at the 2009 China Open and World Championship. These would have produced bigger odds at sportsbooks, but large action on these markets likely led to Stephen Lee's demise.
Though he would have faced a mandatory lifetime ban under current regulations, his sentence was handed down under the rules that existed at the time of the offenses. Lee is in the midst of serving a 12-year ban from the sport.
In another significant snooker scandal, ten Chinese players, including 2021 Masters champion Yan Bingtao, were charged with match-fixing offenses by the World Professional Billiards and Snooker Association (WPBSA) following the sport's largest-ever corruption investigation.
The players were accused of various offenses, including fixing matches, approaching players to fix matches, obstructing investigations, and betting on snooker matches. An independent disciplinary tribunal will determine the fate of these players, with lifetime bans a possible outcome. Their hearing begins on April 24, 2023.
These incidents follow the eight-year ban of another top player, Australia's Quinten Hann. In 2004, Hann was found guilty of  agreeing to lose a match in exchange for money.
8. 2021 Kentucky Derby Winner Medina Spirit Disqualified
Medina Spirit, the initial winner of the 2021 Kentucky Derby, was disqualified following a positive post-race drug test. The Kentucky stewards' decision came after the horse's test indicated the presence of the corticosteroid betamethasone, which was prohibited on race day in the state. Medina Spirit's Hall of Fame trainer, Bob Baffert, was suspended for 90 days and fined $7,500.
In response to the disqualification, Juddmonte Farms' homebred Mandaloun was declared the winner, giving Juddmonte, trainer Brad Cox, and jockey Florent Geroux their first Kentucky Derby victory.
Baffert's team argued that the positive test was due to Medina Spirit being treated with an anti-fungal ointment containing betamethasone, rather than an injection.
Baffert also claimed that Medina Spirit fell victim to "cancel culture." He even went as far as suggesting that the horse might have accidentally ingested hay contaminated with cough medicine-laced urine from a groom. That's one way to get a horse to run faster: doping by way of secondhand medication!
The disqualification marked just the second time in history that a horse had been disqualified from victory in the Kentucky Derby for a failed post-race drug test.
7. Black Sox Scandal (1919 World Series)
The Black Sox Scandal checking in at just seventh on the list may be a tad controversial. However, this was over 100 years ago, so there is barely a sole alive who remembers it or who should really give two hoots.
Anyway, let's take a brief look at what makes the 1919 World Series one of the most talked about gambling scandals of all-time.
The 1919 Chicago White Sox, notoriously dubbed the "Black Sox," were involved in a scheme to intentionally lose the World Series to the Cincinnati Reds. Eight players were implicated in the scandal, including Eddie Cicotte, Claude "Lefty" Williams, Charles "Swede" Risberg, Oscar "Happy" Felsch, C. Arnold "Chick" Gandil, Buck Weaver, Fred McMullin, and "Shoeless" Joe Jackson.
Shoeless Joe Jackson @Whitesox will forever be linked to the 1919 Black Sox scandal. However, did you know that he was the leading hitter of the WS, going 12-for-32 w 6 RBIs? His @sabr bio https://t.co/lF6sFDBdST pic.twitter.com/OzonSNkJOT

— SABR BioProject (@SABRbioproject) April 18, 2023
These players allegedly conspired with gamblers and criminal figures to throw the games in exchange for a significant payout.
As suspicions grew, the odds, which initially favored the White Sox to win the World Series over the underdog Reds, shifted when those in the know began placing large bets on the Reds.
Several gamblers and criminals, such as New York mob leader Arnold Rothstein, Bill Burns, Bill Maharg, and Abe Attell, were suspected to be involved in organizing or financing the fix. However, their precise involvement, including the amounts they bet, remains unclear.
While the exact roles of the players in the scandal vary, with some, like "Shoeless" Joe Jackson, claiming limited involvement, the baseball community was shaken by the betrayal. In the end, all eight players were banned from organized baseball for life by the newly appointed baseball commissioner, Judge Kenesaw Mountain Landis.
6. Liverpool Goalkeeper Bruce Grobbelaar Accused of Taking Bribes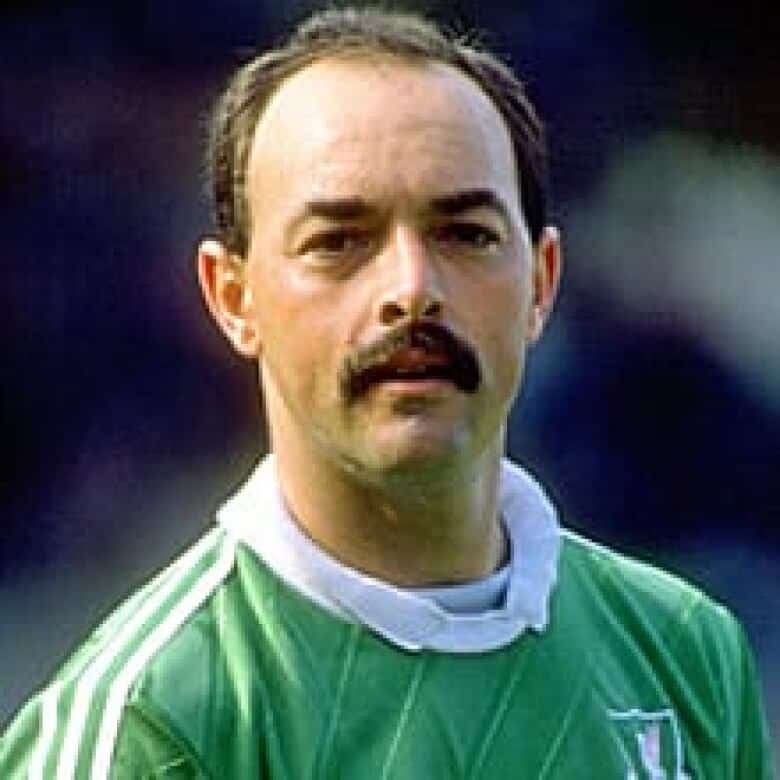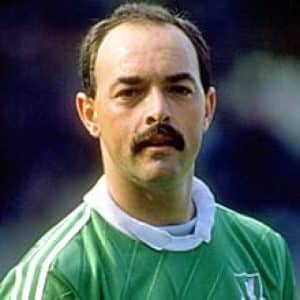 Bruce Grobbelaar, a renowned goalkeeper, had a successful soccer career with Liverpool, winning numerous titles. However, in the mid-1990s, his life took a turn when he was involved in a match-fixing scandal. His friend, Chris Vincent, secretly recorded him discussing match-fixing and sold the story to The Sun newspaper.
The scandal revolved around five suspicious matches, in three of which Grobbelaar played for Liverpool. In these games, Grobbelaar was accused of accepting payments to manipulate match outcomes by either conceding goals or throwing games.
The allegations implicated him in dealings with Malaysian businessman Heng Suan Lim, who was said to represent a gambling syndicate, and former footballer John Fashanu, who allegedly acted as an intermediary.
In 1995, Grobbelaar, Fashanu, Lim, and fellow goalkeeper Hans Segers were charged with conspiracy related to match-fixing. After two separate trials ended with hung juries, all the accused were cleared of the charges. Grobbelaar maintained his innocence, claiming that he had deceived Vincent to gather evidence and expose him to the football authorities.
Following the trials, Grobbelaar sued The Sun for libel and initially won an award of £85,000 ($105,000). However, The Sun appealed the decision in the House of Lords, resulting in the reduction of the libel award to a mere £1 due to evidence of dishonesty. The ruling also required Grobbelaar to cover The Sun's legal costs, which led to his bankruptcy.
5. Pete Rose Gambling Scandal – Cincinnati Reds Manager Betting on MLB Games
This might be another controversial ranking. The Pete Rose betting scandal is probably one of the best-known gambling scandals in US sports. However, to us at LegalSportsbooks, what Pete Rose did was not particularly heinous, and that's why this only ranks at fifth on our list in the top-ten gambling scandals in sports.
Pete Rose, a distinguished baseball player and manager, faced a lifetime ban from the sport in 1989 due to his involvement in betting on baseball games, including those of his own team, the Cincinnati Reds.
Despite his impressive career, which included three World Series titles, three batting titles, an NL MVP, and seventeen All-Star appearances, Rose remains ineligible for the Baseball Hall of Fame because of his ban.
The gambling issue surrounding Rose began in the 1970s, but it was not until 1989 that allegations surfaced about him betting on baseball games, particularly those involving the Reds. MLB Commissioner A. Bartlett Giamatti initiated an investigation led by Washington lawyer John Dowd.
Dowd's inquiry unveiled substantial evidence of Rose's gambling activities, predominantly during his time as the Reds' manager.
Rose initially denied the allegations but ultimately agreed to a lifetime ban as part of a settlement. In 2004, he published a book, "My Prison Without Bars," where he confessed to gambling on baseball games, including those of the Reds. However, Rose insisted that he always bet on his team to win.
The ongoing debate surrounding Rose's eligibility for the Baseball Hall of Fame hinges on whether his gambling addiction should overshadow his accomplishments. If it's true that Rose only bet on his team to win, some argue that he demonstrated a strong belief in his team's capabilities, and this should not disqualify him from Hall of Fame recognition.
HAPPY BIRTHDAY to CHARLIE HUSTLE, PETE ROSE , MLB ALL TIME HITS LEADER . Definitely should be in the Hall Of Fame pic.twitter.com/AQR3b3IVTK

— CHIEF RUNNING BEAR🥋 (@William28796229) April 14, 2023
4. Boston College Point-Shaving Scandal
Let us start with this – if you have not seen the ESPN 30 for 30 titled 'Playing for the Mob,' and you don't know this story, you should skip this section and load it up immediately.
During the 1978-79 college basketball season, a point-shaving scandal involving three Boston College players and a group of high-stakes gamblers emerged. This notorious scheme, orchestrated by members of the mob, remains one of the most memorable betting scandals of the 1980s in the United States.
Point-shaving is a form of match-fixing that manipulates the point spread rather than intentionally losing the game. The participants only need to win by fewer points than the sportsbooks predict, making it more difficult to detect.
The Boston College scandal unfolded when Rick Kuhn, a forward for the team, was approached by the mob-affiliated Perla brothers to manipulate game results. Kuhn then suggested involving his friend Jim Sweeney, a seemingly legitimate student-athlete. The final participant in the scheme was the team's top scorer, Ernie Cobb.
To set up the scam, Henry Hill met with the involved players and agreed on a payment of $2,500 per game. The players would then deliberately miss shots, throw errant passes, and make other mistakes to ensure that their team won by a smaller margin than the bookmakers' predictions.
However, the players' inconsistent performance and occasional losses raised suspicions among bookmakers.
The point-shaving scandal only came to light when Hill was arrested in 1980 and revealed the scheme during interrogation. Though the FBI couldn't definitively prove that the games were fixed, they only needed to demonstrate a conspiracy to manipulate scores.
As a result, Kuhn was sentenced to 10 years in prison for his role in the scandal, while Sweeney and Cobb cooperated with authorities and did not face any charges.
3. Arizona State Point-Shaving Scandal
You would think that what happened in the 80s with the Boston College, point-shaving would be unlikely to occur again in college basketball. However, you would be wrong. Barely a decade after Rick Kuhn was sentenced to ten years in prison, the lure of the dollar was too much for several Arizona State players. Their story is featured on Netflix's "Bad Sport."
The Arizona State University point-shaving scandal is a notorious event in college basketball history. In 1994, two players from ASU's basketball team, Stevin Smith and Isaac Burton Jr., were involved in a scheme to shave points off the team's scores in four games.
They were working with four men – Benny Silman, Joseph Gagliano Jr., Dominic Mangiamele, and Joseph Mangiamele – who were later indicted and charged with sports bribery, conspiracy to commit sports bribery, interstate transportation, and aid of racketeering.
Smith, a potential first-round draft pick, had accumulated significant gambling debt and agreed to participate in the scheme to repay his debt to Silman, an ASU student and campus bookmaker. Silman agreed to pay Smith about $20,000 per game for his role in the point-shaving.
The scheme was orchestrated by Gagliano, a 25-year-old entrepreneur, who chose the games to be fixed and made large bets on them.
The point-shaving scandal had lasting consequences for the players involved. Smith received a one-year prison sentence, three years probation, and an $8,000 fine.
Burton was sentenced to two months in jail, six months of home detention and three years' probation. Burton was also fined $8,000 and will have to complete 200 hours of community service.
2. NBA Ref Tim Donaghy Betting on Games He Officiated
Tim Donaghy's involvement in the gambling scandal was a complex web of deceit and collaboration with multiple individuals. Donaghy had been betting on NBA games, including those he officiated, by providing inside information to gamblers in exchange for money. He was motivated by financial gain and the thrill of being involved in such activities.
Donaghy worked closely with two main accomplices, professional gambler James "Baba" Battista and middleman Thomas Martino. Battista would place bets based on the information Donaghy provided, while Martino acted as the go-between, ensuring communication and payment transactions between Donaghy and Battista.
The trio used coded language and disposable cell phones to maintain secrecy.
The FBI's investigation into the matter revealed that Donaghy's betting activities and the inside information he provided significantly influenced the gambling lines for NBA games. It also found that he had wagered on games where he was a referee, putting himself in prime position to make game-altering calls.
In July 2008, Donaghy was sentenced to 15 months in federal prison and an additional three years of supervised release. Donaghy pleaded guilty to charges of conspiracy to engage in wire fraud and transmitting wagering information through interstate commerce.
In the Netflix documentary, "Operation Flagrant Foul," Donaghy candidly discusses his actions and their consequences, as well as the inner workings of the NBA. He admits to favoring star players, making makeup calls, and acting on personal agendas, which only further exacerbated the scandal. The documentary offers an in-depth look at the extent of Donaghy's involvement in the gambling ring and the impact it had on the NBA.
1. South Africa Cricket Captain Hansie Cronje in Match-Fixing Scandal
LegalSportsbooks' official number-one ranked most shocking gambling scandal in sports history is the Hansie Cronje scandal. It was one of the most mind blowing scandals to ever unfold, especially for cricket fans. This was another gambling scandal that was featured on Netflix's "Bad Sport."
Cronje was a highly revered, ultra-talented, likable player. However, all was not as it seemed on the surface.
The scandal rocked the cricket world in the early 2000s. Cronje, a talented South African cricketer and the national team captain, was exposed for his involvement in match-fixing and providing inside information to bookmakers. This betrayal of trust and violation of the sport's integrity led to his ban from cricket in 2000.
Cronje's involvement in match-fixing began in 1996 when he was introduced to Indian bookmaker, Mukesh Gupta. Over the years, Cronje received substantial amounts of money for providing information and influencing match outcomes.
The unraveling of Cronje's corrupt actions began when Delhi police charged him with fixing South Africa's games against India in 2000. Initially denying the allegations, he eventually confessed to receiving money for providing information but not for match-fixing.
Further investigations led to Cronje's full confession at the King Commission inquiry, where he read a 22-page statement detailing his involvement in match-fixing. In October 2000, Cronje was banned for life by the United Cricket Board of South Africa.
Pure disgrace to cricket, on this day in 2000

Hansie Cronje's match fixing scandal haunted the game for years after. Cronje confessed he was not "entirely honest". He testified to the King Commission, all details of his involvement with bookmakers in match-fixing

Thread 👇🏻 pic.twitter.com/ykbyHcMdTx

— Rob Moody (@robelinda2) April 11, 2021
Despite his illicit activities, Cronje was still voted the 11th greatest South African of all time in a 2004 national poll. That alone shows how unexpected and crazy this whole scandal actually was.
Tragically, less than two years after his ban, Cronje died in a plane crash. The Hansie Cronje scandal remains a dark chapter in cricket history, reminding us that corruption can lurk beneath the surface of even the most revered sports figures.